3:08 am
[walklikethunder]

June 1st
I've arrived in Yellowknife.
I was heckled by customs, as well as two security check points.
I'm rather tired at the moment.
It's still light out.
When I'm not ready to pass out I promise to post all the Houston pictures.
10:53 pm
[walklikethunder]

....& she's off!
view from pilot's monument, yellowknife, nwt, ca.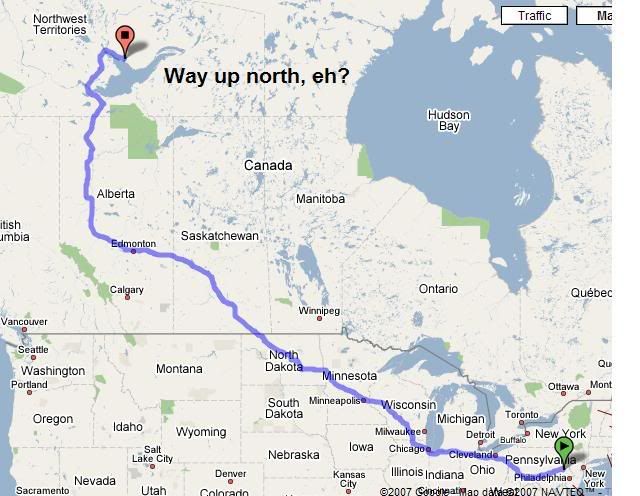 where i will be in relation to where i am from.
i technically don't arrive until june first.
i'll be in houston until then.
i leave tomorrow. enjoy. :)